Damian Maia will bring the BJJ down to all the WW wrestlers who will cower in fear of getting tapped quickly.
*courtesy of ShomanArt*
TKO - Takedown
SUB - Rear Death Choke
UD - Maia'd (Fitched 2.0)
Shield's - Survival
This man will hold up the WW belt
WAR MAIA!!!!
Supporters
1 - rodrodMMA92
2 - Rule_abiding_poster
3 - pmctaggart08
4 - Pessimist_Pete
5 - ShannonRitch1p4p
6 - mattymil305
7 - Ozpride
8 - wesleywells1
9 - Mister_Caveman
10- carnages41
11 - PoloRidah
12 - HappyFeet
13 - JohnnyZadar
14 - najma
15 - 12er
16 - GSP_over_Silva
17 - amunera
18 - cromwell
Post edited by rodrodMMA92 on


21-16 SIG . . . . . 2-1 AV

Rua . . . . . . Penn . . . . . . Maia . . . . . .Van Soest . . . . . . Rousey . . . . . . . JDS . . . . . . Silva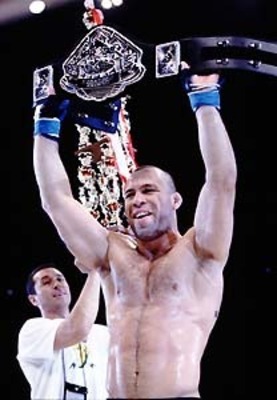 Tagged: