It was less boring than I had thought, yet it proved the point that such small people fighting is really a very hard deal. The punches are too weak to do damage, trying to take someone down is pointless because with those tiny bodies the power-to-weight ratio is incredibly big - Dodson was able to pull himself up from the ground with just one hand, lol.

Even Joe Rogan wasn't very excited about the champion. He asked Might Mouse only two questions in his post fight interview in the octagon, lol. And that was it.

Did you get more excited about that division? Me not.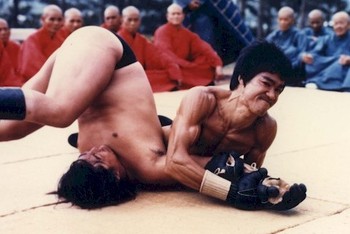 Tagged: