GSP would be a knock out artist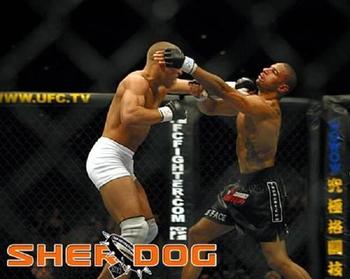 Silva would be a decision king
Clay Guida would be exciting
Anthony Pettis would be boring
Forrest Griffin would have power
and Rampage couldn't bust a grape
Kenny would be a fatty
and BJ would be in shape
One man in the UFC has a finish rate of 26 of 28 wins and is actually judged by 1 fight.
And he's going to silence the haters saturday night.
Post edited by _TUF1_ on
I, SAFE1, hereby announce that I am a safe betting can. I'm so safe that I make GSP look reckless. Omoplataypus is the boss of all bosses and I aspire to be the immaculate poster he is.
Tagged: