GSP would be a knock out artist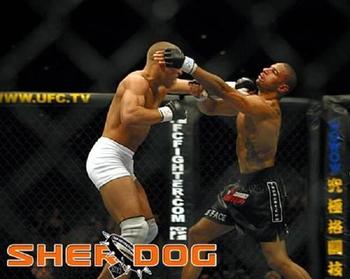 Silva would be a decision king
Clay Guida would be exciting
Anthony Pettis would be boring
Forrest Griffin would have power
and Rampage couldn't bust a grape
Kenny would be a fatty
and BJ would be in shape
One man in the UFC has a finish rate of 26 of 28 wins and is actually judged by 1 fight.
And he's going to silence the haters saturday night.
Post edited by _TUF1_ on
My milk shake bring all the boys to the yard, and they're like "Hondas **** is bigger than yours, damn right its bigger than yours." Step to the GOAT 12er and get clapped up knee grows.
http://forums.ufcfightclub.com/discussion/147483/the-official-anderson-silva-got-ktfo-5-stages-of-grief-thread/p1
Tagged: