Holm has compiled a 32-2-3 record throughout her boxing career and ow looks to make a full transition to MMA where she has a 3-0 record. She is currently rated as the No. 1 welterweight in the world by several rankings polls and databases, including WBAN and BoxRec.com. She is looking to be the one to takedown Rousey from her pedestal as the number one woman's fighter in the world.
http://www.mmafighting.com/2013/4/17/4234188/womens-boxing-champion-holly-holm-switching-to-mma-with-eyes-on-ronda
A world class striker. Could be a challenge if Rousey gets caught coming in for the takedown. What do you guys think?
On November 16th Hendricks became the real undisputed champion.
"Believe in the beard"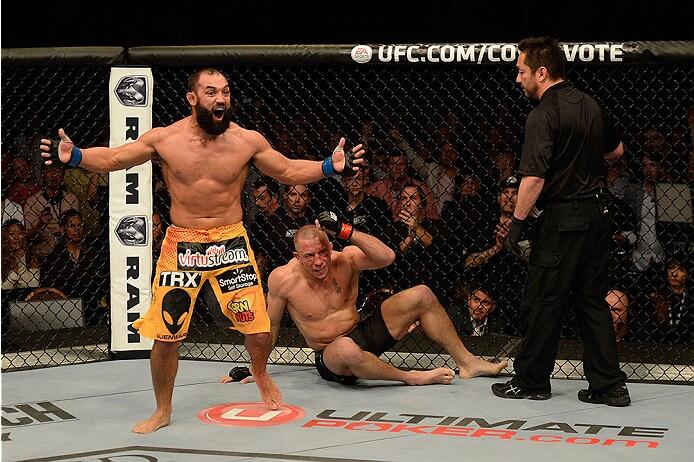 Tagged: