...nothing. Time for talk is over anyway. I'm ready for Saturday night! Next time I post on here will be after the fight, I hope you all enjoy the show!
Also check out the Gracie breakdown on my last victory, I thought this was awesome: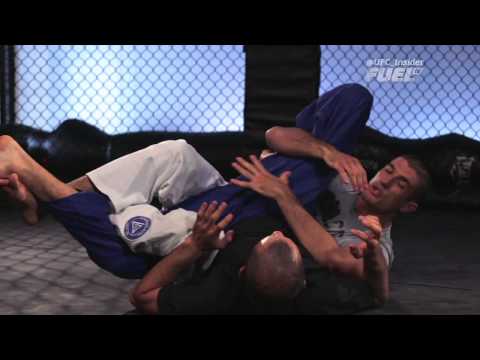 ...and as a lot of you already know I'm releasing my first ever DVD set this weekend, it's 6 discs, and covers everything I did to train for the Paul Harris fight and become immune to his submission game. There's a lot of bonus footage and insight also. Think of it like a several hour long Private Lesson with me that you can learn from over and over again as often as you want.
I also have an online training program if you want some extra help, and it's actually designed for people that can't make it to a gym, and have schedules that don't allow them to learn MMA even though they want to. If this sounds like you definitely check this out. A lot of the DVD stuff is pretty advanced, but I have a good amount of beginner friendly material on their, and with the online training program you'll be able to understand the advanced stuff in no time also.
http://tinyurl.com/alzbcqd
I guarantee everything on here will take your game to the next level and give you a new felt confidence when it comes to dealing with submissions. I can promise this because I developed all this stuff with THE BEST SUBMISSION GUYS IN THE WORLD, and even THEY learned new stuff in that camp. I then used much of this stuff on here against the Mike Tyson of submissions. I could not have been fighting on a co-main event this Saturday if it wasn't for the stuff in this DVD set, and a lot of this is new stuff you haven't seen before.
Hope you all enjoy this, enjoy the fight, and thanks for all the support. You guys rock!
-AB
Tagged: