When asked what would happen if St-Pierre (24-2 MMA, 18-2 UFC) brushes off the Silva matchup and isn't into the Hendricks airing, White suggested he should be.
"He's going to have to get his head into it," White told MMAjunkie.com (www.mmajunkie.com). "That's who he's going to fight.
"If he doesn't want to do a superfight, nobody's going to pressure him to do a superfight. That's up to him. But Johny Hendricks is next – and soon. He's next and soon. Soon, soon. Maybe in August."
http://www.mmajunkie.com/news/2013/04/dana-white-johny-hendricks-is-next-for-ufc-champ-georges-st-pierre-and-soon
Dana sounds a little aggravated with GSP. I am actually glad. Hendricks has done more for a title shot than anyone.
On November 16th Hendricks became the real undisputed champion.
"Believe in the beard"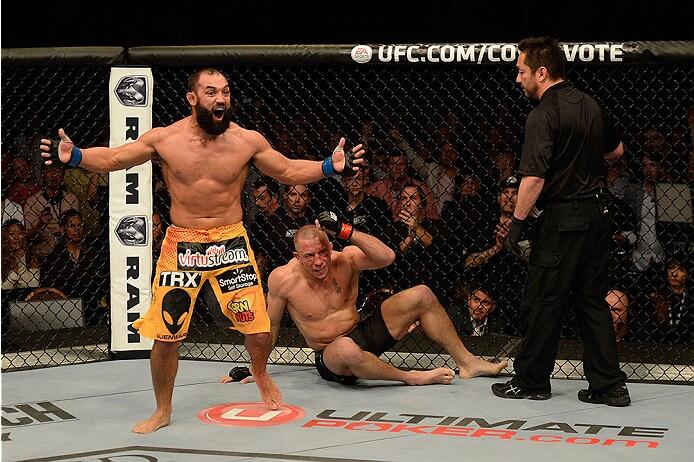 Tagged: