I have been seeing a lot of talk about fighters being too big for their weight class but how do we make that determintion? In general, I think every fighter could compete in up to three weight classes; either his minimum, median, and maximum effective weight. Obviously fighters that compete in the heavyweight or flyweight divisions could be limited to two or even one. Therefore, I think it should be relatively easy to suggest whether somebody is too small or too large for a weight class judging by the fighters ability to compete at heavier or lighter weight classes without drastically transforming their body.

Which fighters do you think compete at the heaviest end of their effective weight class and which ones compete at their lighter effective weight class?
On November 16th Hendricks became the real undisputed champion.
"Believe in the beard"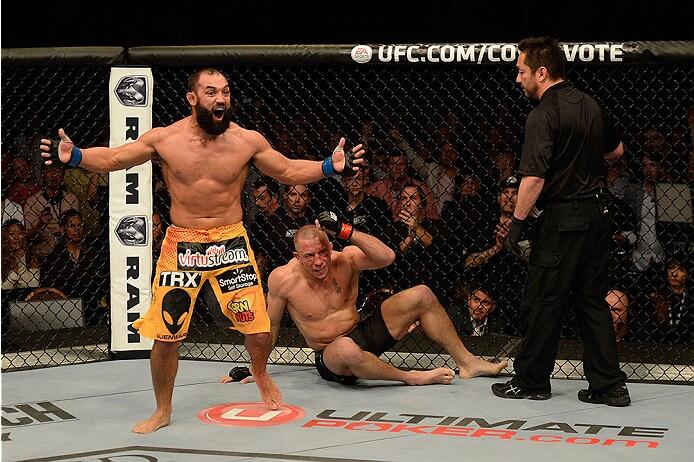 Tagged: