Hey Fight Club!
A lot of you have been asking about the VIP Packages for the UFC 168 fights... The site is up... follow the link below to purchase:
http://quintevents.com/sports-travel/combat-sport/ufc-168?utm_campaign=UFC.com&utm_medium=UFC+168&utm_source=Ticketing+Page
Benefits of these Official Ticket Packages:
Easy Payment Terms
50% due at signing, 50% due October 15, 2013
Group Seating - You and your guests will get guaranteed seats together
Security - You will have the peace of mind that there is NO risk of broker and/or scalper integrity; your tickets are coming direct from the source!
Fixed Pricing - Our unique packages are not subject to market fluctuations
Early Shipping - Our Official Ticket Package will arrive weeks in advance of the event
VIP Access - Access to an Exclusive Hospitality Party Venue, and more!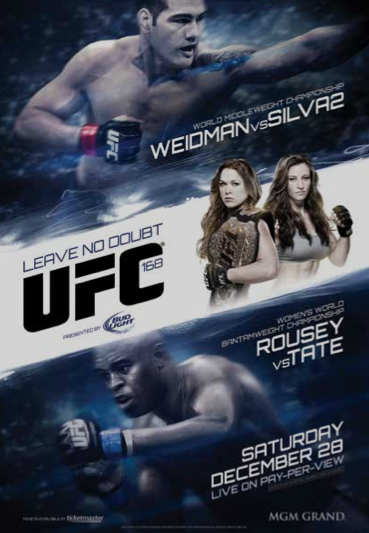 Yes... I am the Fight Club Manager.
Tagged: