Well we could negotiate. I am a pretty big draw. So we would have to negotiate a pretty decent amount of pay and a pretty decent amount from the pay-per-view. I'm talking like three to five dollars per PPV unit sold the same as these other important fighters are getting, because I am out there putting on a show.
http://www.mmamania.com/2013/11/9/5085784/nick-diaz-news-post
I agree with this for the most part. However, his fight against GSP was horrible. What do you guys think?
Post edited by waikru on
On November 16th Hendricks became the real undisputed champion.
"Believe in the beard"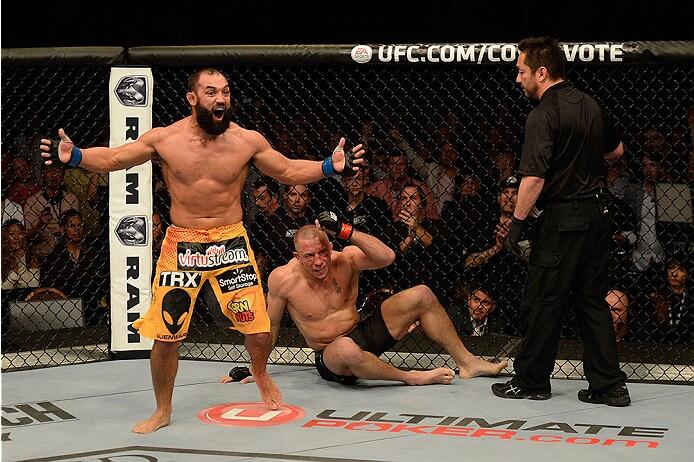 Tagged: