People jump on Mouse for hitting Benavidez after the KO. But those were just regular follow-up punches.
It the ref who had the power and should've stopped it earlier, but he didn't. Why?
It's because he's a 300lbs mammoth man FFS!! Waaaay to slow for those flies! And he couldn't even jump on Mouse properly to stop him because he would've crushed and killed both fighters [sic!]!! Seriously.
Just as the skinny and weak Kim Winslow shouldn't ref HW or LHW fights, so refs like Big John McCarthy shouldn't ref the smaller weight fights.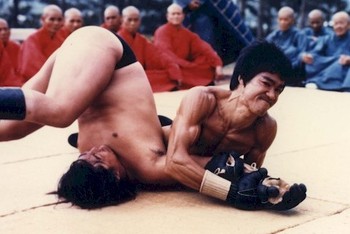 Tagged: