There's video out there. It's at the Michael Conlan (Irish Olympic boxer) pro debut.

He's screaming at an ESPN boxing reporter. Says he's the more dangerous guy in a fight with Floyd. At the end he screams "I AM BOXING!" and storms off..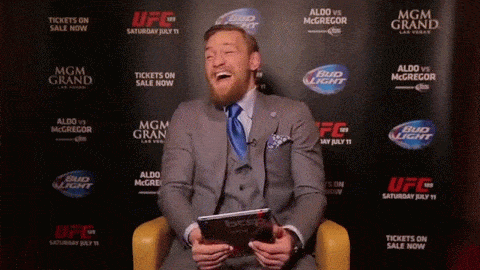 It sounds more and more like we might have seen the end of his UFC career. After he banks $50,000,000 for a fight with Floyd, do you honestly believe he's coming back for three mill a pop in the UFC? I can't see it.