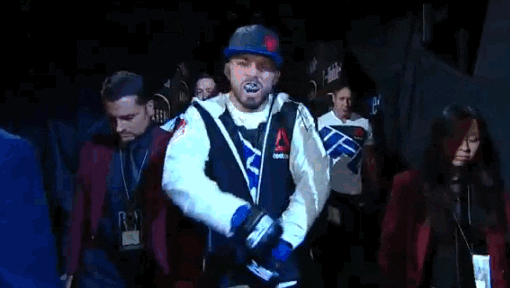 "I think that's a good fight to make right now because Mike comes to fight and he comes to talk sh*t," Till told MMAFighting.com.

"I come to fight and I don't back down to no one, so me and him would make for a great build up to a fight whether it's in America, Liverpool or wherever."

Confident he will clinch victory over Cerrone, Till said he will call Perry into the Octagon following his win.

"I think he's going to be in Poland," said Till.

"As soon as I knock Donald out I'm calling him into the cage to see if he's got the balls to do that, to come in and face me.

"That's definitely the fight to make now. He's good, he's young and he's hungry. He's knocking guys out and you've got to respect it. Let's get in that cage and let's do it."



Back story: Platinum picked Plank on Twatter, and Till got kinda salty. Then Platinum said he'll whoop his **** in Liverpool if he thinks he's rowdy.

Who you got?