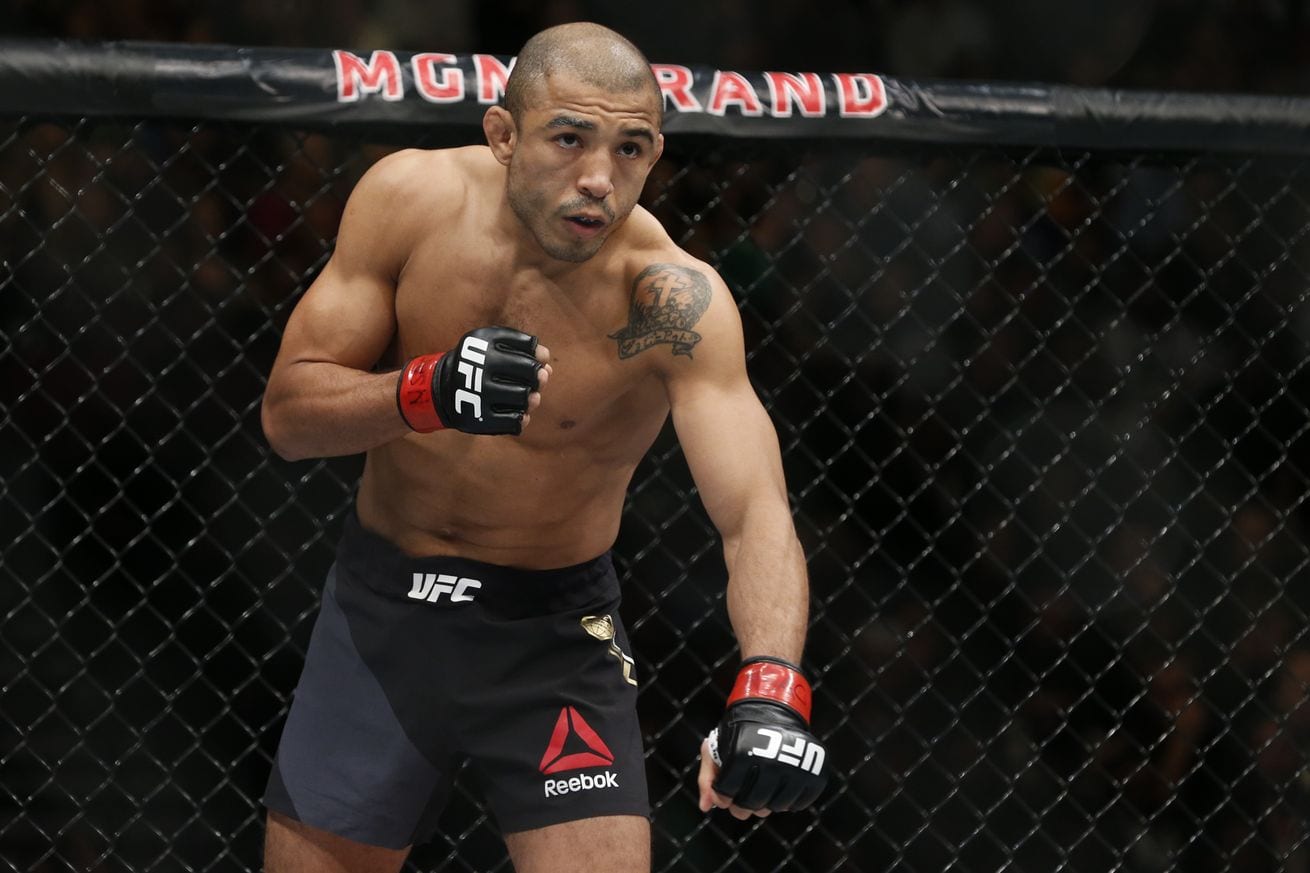 It felt like we would never see the days that the longtime featherweight ruler, Jose Aldo wouldn't be in the title mix. But here we are.
After suffering two consecutive losses for the first time in his career, both by TKO(also a first) to current champion, Max Holloway, the consensus greatest featherweight of all time now finds himself having to climb his way back into title contention. Something he hasn't had to do in over ten years.
Surprisingly enough, Aldo appears ready to get back at it as he shared who he would like to fight next and that would be none other than the streaking "Lil Heathen" Jeremy Stephens as MMAFighting reports that Aldo spoke on a Brazilian TV show recently and said, "I asked to fight him, he asked to fight me, so it will be a great fight. I'm waiting for them to set it up."
According to Aldo, the UFC had an April date in mind but that was too soon for the former champion and wants to fight at UFC 224 which takes place in his home country of Brazil on May 12.
Aldo vs Stephens is indeed a great fight and one that makes plenty of sense right now with the landscape of 145.
If they make the fight who do you think takes it?
Aldo or Stephens?
Edited by Jolldan, 09 March 2018 - 02:47 AM.